When most people discover that your a Realtor, the first question you are ask is "So, how's the market?" "Have we hit bottom yet?"
They are typically very surprised and skeptical when I tell them that actually, the Statesville NC market has already hit bottom and started back the other way. Their surprise stems from all the publicity on TV, Newspapers, etc, that report on the national market, not the local market. They think that because California and Detroit are still in the downward pattern, that Statesville, Mooresville, Troutman and other Iredell County markets are as well.
But that's far from the truth. We are beginning to see several indicators which suggest that the well being of our real estate market is improving, especially when we look at properties that are not distressed. Those indicators include fewer homes on the market, mulitple offers, and fewer days on the market.
Have you ever been sick with the flu or know someone who has, they feel bad, run a fever, aches and pains cover their bodies and then the sweats from the fever. One minute your hot then your cold. Sound familiar? But we all know that once that fever has broken, we begin to mend quickly. That's a good analogy of what the real estate market in Statesville, Troutman, Mooresville, and Iredell County in general have just experienced. Our fever has broken and I feel we have been through the worst. We are on the mend, as we are seeing fewer houses on the market, more mulitple bid situations, and homes selling in fewer days.
With these indicators in place, we are turning from a buyers market to a sellers market. That's right, with fewer homes on the market, prices will begin to rise. So, if individuals can get money, and want to invest in real estate, now's not the time to be holding back. We are very unlikely to see these perfect buying conditions that we have now for a long time to come. Lowest interest rates in over 50 years or more, bargains in short sales and foreclosures and even some properties that are not distressed.
Of course we can't forget that the amount of new construction taking place in our community is very little. Less than 900 building permits have been issued to date as compared to over 2300 in years passed (see chart below) , and the majority of those issued were for renovations, and additions to current structures. So with fewer homes on the market, very little new construction, an anticipated popluation boom over the next 40 years, it's beginning to look like a sellers market for sure.
If you would like more information about whether the recovery is underway in your neighborhood, email me at Kim@myexithometeam.com and I'll be happy to do a report for your specific property or neighborhood.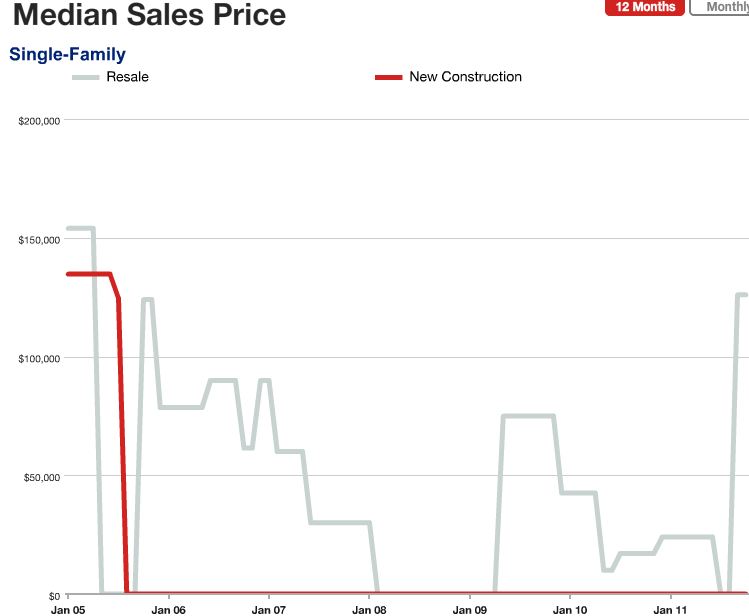 Statesville NC Real Estate - Exit Home Team Realty
Exit Realty Statesville NC is committed to assisting our real estate buyers and sellers in Iredell County, including Mooresville,Statesville, Troutman, Harmony, and Barium Springs. 704-657-5610.